Another audio book came in for me at the library. Authority is the second book in this series.
May I just share with you how happy I am that this book is not narrated by Carolyn McCormick, who narrated the first one? I. Am. SO. Happy! I've listened to a lot of audiobooks over the last year or so, and I have to say, she is the worst narrator I've ever heard.
I wonder if the publisher thought so too, because this one is narrated by Bronson Pinchot.
Let's recap! Bronson Pinchot-IN! YAY!
Carolyn McCormick-OUT! Yay!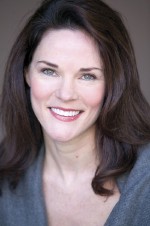 Carolyn, I loved you as Dr. Olivet on Law & Order, but I do not like your narration. Good day!