Honky Tonk Samurai is a Hap and Leonard novel. It was touching, action packed and hilarious all at the same time. But the end! The ending just slayed me.
This time around the buddies take on a case for an elderly, and not at all pleasant woman, Lilly. Lilly saw them set a man straight after they discovered him abusing his dog, (now Hap's dog), and hires them to find her thieving, estranged grand-daughter. Alongside that plot line is another, concerning Hap's past showing up on his doorstep to throw a monkey wrench into his life with his wife, Brett.
From there, a crazy cast of characters enter the picture and the story takes off. We have a beautiful woman called Frank, a half insane guy named Booger, the ultra cocky Jim-Bob (P.I.), and Vanilla Sky, just to name a few. The action ensues, the pacing never slows, and the wonderful relationship between Hap and Leonard deepens even more.
I'm a late comer to this series and I've read my first two H & L's out of order, (my friend Dan assured me it would be okay to do so), but all that has accomplished is to make me want to tackle the rest of them and RIGHT NOW. Good thing this is my Year of Lansdale, and I have set aside ample time to tackle the rest of this series and hopefully, more of his older work as well.
Highly recommended to fans of Joe Lansdale, but especially to fans of the Hap and Leonard series!
You can buy your copy here: Honky Tonk Samurai
**In case you haven't heard, Hap and Leonard is now a series on the Sundance Channel. It's most excellent thus far.**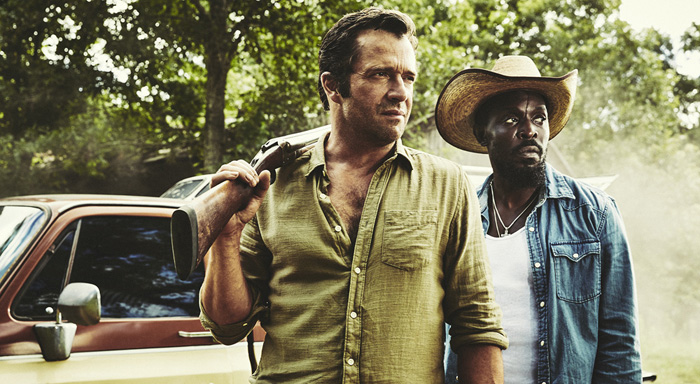 *I received a free e-copy of this book via Net Galley and the publisher, in exchange for my honest review. This is it!*