Please note that these are not necessarily books published in 2017, only books I've read during this year. I also had to change the title from novels to books, because of the awesome PAPERBACKS FROM HELL, which is more of a reference book. I've read a lot of great books this year, and making up this list was so difficult, that I've added a few "Honorable Mentions" at the end of the list.
Without further ado, (please click the cover to see my original review):
1.
by Christopher Golden. I haven't read very many books by Mr. Golden, but I own quite a few of them. I have had the pleasure of meeting him numerous times at the Merrimack Valley Halloween Book Festival, where he is always friendly and humble. This story about the discovery of Noah's Arc was fun and frightening all at once and I loved it!
2.
by Christopher Buehlman. This author is my favorite discovery of the year. Over the past 12 months I've read or listened to every novel he's written and I'm eagerly awaiting the next. The Suicide Motor Club features a road trip with vampires in American muscle cars. It couldn't have been more perfect or fun for me!
3.
by Victor LaValle. This novel was just AMAZING. It's starts out in one direction and ends up in a totally different direction: none of which could be predicted and I love that!
4.
by Ken Greenhall. This novel was originally published in the late 1970's. Brought back by Valancourt Books with a new cover and an introduction from Grady Hendrix, this book about an evil dog is spellbinding fun!
5.
by Ronald Malfi. I find myself thinking about this book a lot lately, since the frigid cold weather began here. This novel was a cold and creepy read and I just loved it.
6.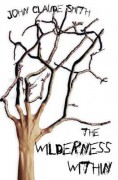 by John Claude Smith. A surreal, unique and intense read that I think about anytime I look out into the woods behind my house.
7.
by the AWESOME John Connolly. I've read a lot of series books over the years and very few of them have kept up the quality continuously throughout like this series about fictional detective Charlie Parker. I feel in my bones that the series is coming to an end and I will be so sad when that happens.
8.
by Grady Hendrix. I don't even know what else to say about this GORGEOUS volume. It's a reference book, really, but no reference book EVER in history was as much fun or as pretty as this one. With colorful commentary about the times in which these books were originally written, no other book has had such a powerful impact on my TBR list as this one.
9.
by Ken Greenhall. This is his second entry on my list. Originally published in the 70's, (like Hell Hound above) and brought back by Valancourt Books, this novel is CHILLING in its depiction of a nasty, calculating witch of a girl. (Also, please note both of these are referenced in Hendrix's PAPERBACKS FROM HELL.)
10.
by Eric Scott Fischl. This book isn't classified as horror, but I put it solidly in the land of dark fiction and as such, it belongs on this list. I know it's not a popular or well known book, but it sure was a unique, fun and interesting ride. This one slid under most everyone's radar, but I thought it was great and I humbly hope its mention on this list helps it to get more attention.
As mentioned above, I have three honorable mentions, (click title to see my review):
THE LISTENER by Robert McCammon. Much as I loved ARARAT, this was my favorite book of the year. Except that it isn't even out yet. Publishing in 2018, I didn't feel it was fair to add it to this list. (And even though I read it in 2017, be assured that it will be on my BEST BOOKS OF 2018 post.) An amazing novel of magic, friendship, crime and love, I cannot wait until more people read it, so I can discuss it with them!
SPINAL TAP: THE BIG BLACK BOOK by Wallace Fairfax was a total blast. This book features fun facts about the fictional band as well as a discography and other interesting tidbits. I haven't seen this book mentioned or talked about anywhere, and that's a damn shame. Any fans of the film This is Spinal Tap would love this book.
ASH WEDNESDAY by Chet Williamson was a fantastic book of quiet horror. It was slow burning and horrific, but not in a bloody or gory way. I took away from it a sense of the value of life and time-we have to make the most of the time we have.