Set to a rock n roll soundtrack in the 1980's, SCAPEGOAT should appeal to any fan of 80's horror, and 80's hair/metal bands. If these things are your bag, you should just buy
this book now and get to reading!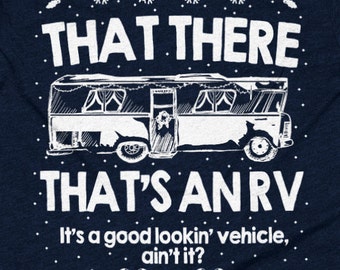 Lonnie, the barely-dressed Cindy, Mike, and Pork Chop are on a road trip in Lonnie's R.V. heading to Wrestlemania 3. Since the guys were in a band,(Wrathbone), together they've drifted apart. Mike has a wife and child now and couldn't be happier. He's only on this trip for a brief vacation and to see some wrestling. Both Lonnie and the kilt-wearing Pork Chop seem to be the same people they were in high school and Mike realizes he doesn't have much in common with them anymore. Just as he's beginning to regret his decision to come with, something runs in front of their camper and gets hit. What was it? Will our group ever make it to Wrestlemania 3? You'll have to read this book to find out!
I've read the work of both of these authors before, so the quality and depth of this book did not surprise me. What did surprise me was the way this tale played out. Being a horror fan, I've read many, many books about cults, both fiction and non, because if Jim Jones isn't a real life horror story, I don't know what is. I've also read tales about dark religions and hillbillies, and very few of them had the courage to take the route that this story took. (One or two of the true stories did, to be honest, because real life is horrific, isn't it?)
The other thing about this book that makes it special is the characters. I developed true feelings for all of them, though my feelings often changed throughout. Thing is, I knew all these people at some point during high school. At first, Cindy reminded me a bit of myself. (But then that changed.) I loathed Lonnie for quite a while and I thought Pork Chop was the biggest loser ever, and then those feelings changed too. There are no flat characters here-they seemed real to me, they had depth and they were more complicated than I originally thought. I love when that happens!
The only issue I had was that the denouement went a little too quickly for me. I would have liked to have learned a bit more about the cult and the town in which it flourished. Perhaps that would have slowed the story down too much and that's why the authors wrapped it up the way they did? I'm not sure, but this was a damn good story either way.
Adam Howe and James Newman are both authors to watch. Anytime either of them puts out something new, it's automatically added to my "To Be Read" list. But this? A novel with both of them writing together? Just the thought of it put a smile on my face and the fact that the novel is actually fun, fast paced, intriguing, and creative? That's just the icing on the cake.
Highly recommended!
*I received an e-ARC of this book, in exchange for my honest feedback. This is it.*
**During the month of December, 2018 both of these authors are joining in a group read at Horror Aficionados, a Goodreads group I help to moderate. They will be available to answer your questions and comments about SCAPEGOAT. Please come join us here:
Horror Aficionados Group Read of SCAPEGOAT
We'd love to have you!**